I hope you love the products I've recommended below, just a heads up that as an Amazon associate, I earn from qualifying purchases. This means I may earn commissions on products bought via links on this page.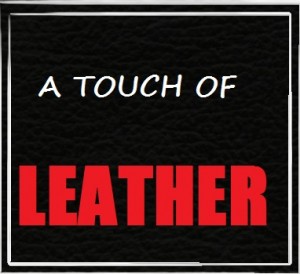 While there is a number of Big & Tall Leather Office Chairs available, only a few stand out from the crowd.  Narrowing down the list to just a small handful of highly rated chairs. We believe them to be what we would like as a result of searching endlessly to find a remarkable selection. Many people may find these larger leather office chairs ideal for the big and tall office worker.
My first Big Leather Office Chair was lets say a dud. It was a cheapo fake leather brand rip off from one of those dodgy corner furniture stores. Needless to say it didn't even last 6 months. But hey, lets not live in the past too much. Because nowadays things are different. One can find amazing quality big office chairs easily… When you know where to look of course.
To save you hours of looking (researching) we here at Office Chairs For Heavy People have provided you with what we believe are the best Big & Tall Leather Office Chairs. Chairs that defy the odds and may actually last longer then just a few months. Plus provide functionality and cloud like comfort. Seats that will make you want to stay seated and working. Rather then needing to stand and stretch every 10 minutes like we may have all done when using inadequate chairs that are simply not designed for the bigger man/woman. Those days are gone for me!
Budget Leather Chair For The Office

This chair by Boss delivers a fair amount of bang for your buck. However its weight capacity is limited to only 250 Lbs (Other workers up to 300 Lbs have been known to use this chair also, but it's not my recommendation to do so).  So keep this in mind. But if you do need a higher rating chair, you can find specific weight capacity chairs at the top of this page for further assistance.
The first thing I like about this chair was the fact it was so easy to assemble. Unlike some other chairs and equipment, you won't need to make a trip to the hardware store to get extra tools to assemble it. Which is very annoying!. Secondly the chair is Leather Plus, meaning it's basically a leather/vinyl combo. Hence the title budget, you will have to pay a lot more for 100% leather.
As for the appearance, you won't even notice that it's leather plus, especially on black chairs. I think the Boss looks like a pretty convincing leather chair. As for feel you may not notice a huge difference, maybe a softer slightly cooler vinyl feel then full leather. But it's only a small inconvenience really when you take the price into consideration.
Durability is not bad for a chair of this price. It looks quality, made from solid materials that appear to have plenty of years in them. If you look after this chair it may bring you comfort for years to come. Perhaps not as long as a full leather chair tho. The lumbar support hits just the right spot for me and the padding on this chair is unbelievable. I find it's really is a dream to sit in this chair. Especially in recline mode, you might even be tempted to take this chair into the living room while watching movies just for the sake of it.
Overall opinion of the Boss Leather Plus Big Mans Chair is quite impressive. For the price it makes for a very solid buy for anyone shopping on a tight budget. The features, leather look and the dreamy comfort make this chair hard to pass up in my opinion. Definitely worth a look.
Boss Black LeatherPlus 250 Lbs Office Chair
350 Pound Capacity Budget Leather Office Chair
Office Star Executive Espresso Eco Leather Big Mans Chair with Coated Padded Loop Arms and Cocoa Metal Base

Eco leather is basically a more environmentally and human friendly method in which leather is tanned. So it's still leather just tanned better.
This chair is huge and well suited to us larger folks. Even at 300 lbs there is still plenty of seat space to move around in. I find the comfort level is through the roof. One of the more comfortable chairs available in this price range if you ask me.
Hard to pass on this chair even if you don't like the cocoa/brown look of it. Even though this chair does shout quality and is visually appealing. Not every body likes the color brown/espresso/cocoa…
The metal frame appears to be rather strong, which is what I want on a 350LB chair right. The padded looped arms and metal frame are also of the brown variety, which goes together very well with the dark chocolate looking leather.
The chair measurements are as follows: The distance between the arms is 22″ while the seat is 20″ from the front to the back. Put the pneumatic seat height adjustment at the lowest setting and the seat is roughly 16″ from the floor. At the maximum height the seat raises to 20″.
Overall I find this chair an outstanding choice for someone looking for a larger leather chair for the office. At a couple hundred bucks, your getting a genuine Eco leather chair that not only looks amazing, but is actually built to hold 350 pounds. Add in the other typical features like tilt and tension control and you have yourself a pretty decent computer chair.
Worksmart 350 Lbs Eco Leather Office Chair
 Luxurious first class leather 400 LB Office Chair
OFM 800 Series Big and Tall Leather Chair Black LeatherVinyl/Black Frame
 OFM produces this stunning 400 pound capacity. I've found OFM specialize in making quality yet affordable furniture for both schools and offices. They are among the leaders in manufacturing office chairs in the USA.  This chair is an example of the quality provided and and boy does it have a special wow appeal. The black leather material most definitely is the winner for this chair. Take a closer look below.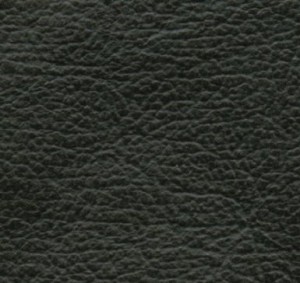 Useful Info About This 400 LB Leather Chair
It's easy to roll around the office, even on carpet. The 5 x 3 inch carpet casters make sure of that.
The frame itself is made of solid steel finished in black paint. Seems very sturdy and strong enough to hold its 400 LB rating. The arms on the steel frames are leather padded which are ever so soft.
As for the seat. To be able to handle heavy weight capacities you would expect something special. You get that on this OFM chair. High density 5.5 inch thick padding to ensure your backside is comfortable and not feeling the 3/4 inch plywood underneath.
The seat to floor measures at 15.5 inches on the lowest setting and 18″ on the tall person setting. Easy to adjust tilt tension and full swivel options complete this 400 LB leather chair. Overall I find this chair a little bit pricey, but sometimes it's worth investing on a stronger chair that will go the distance and not crumble beneath you. Quality is what we want after all.
 

OFM Executive Leather 400 Lbs Office Chair
Additional Options For Larger Leather Chairs
Alera Ravino Big & Tall Series Leather Chair

Commodore II Executive Big & Tall Chair
Save