I hope you love the products I've recommended below, just a heads up that as an Amazon associate, I earn from qualifying purchases. This means I may earn commissions on products bought via links on this page.
Back Support For Office Chairs That Will Reduce Pain & Discomfort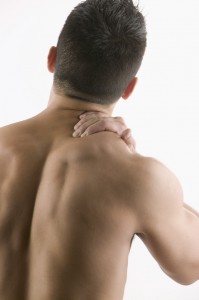 Back support for office chairs can relieve a great amount of tension and stress endured by taking the pressure off the lower back and transferring it into the specially designed supporting cast. Many office chairs come equipped with a set in position lumbar support or adjustable lumbar support. But in the case your office chair doesn't come equipped with lower back support where your back arch needs support, then getting an attachable lumbar cushion/support is crucial to maintaining proper posture.
Lower to mid back pain is one of the most if not the most frequent complaint among office workers. I think it's impossible to maintain the ideal posture for 8 hours a day in an office chair without adequate back support.
To fill the void you will need an attachable lumbar support cushion/padding/support to your existing office chair. The correct lumbar support cushion for an office chair should not be too soft nor should you think bigger is better when it comes to the size. While soft and large is ideal support for sofas, it's not the ideal support needed for an office chair. The extra thickness is not always needed in this case.
Below you can find a few of our favorite back supporting devices. We try to cover everyone's budget by providing lumbar supports in many price ranges.
Lumbar Chair Support Cushion
High

End Lumbar Support



Orthopedic

Low-back

Backrest Support By Obus Forme
Award winning back support by Obus Forme prevents and reduces crippling back pain.
Removable and adjustable lumbar support pillow. Unique 'S' shape frame provides amazing all round support.
Can be used on just about anywhere you sit, car office, dinner table etc.
 Obus Forme

High-back

Backrest
A great back support for long drives in the car, but I think it's even better for supporting your back and neck while in the office chair.
Excellent alternative for chairs without the high back. This support will fit in place and support your head and neck and may do wonders for your whole back.
Adjustable Lumbar support pillow allows customization for the perfect fit.
Very portable and lightweight. Many people take this Obus support backrest everywhere they go. Even out in the back yard on the lawn chair.
Obus

Ultra

Forme (Premium)

Premium design built to position your spine into the natural curved position.
Scientific proof that this support may reduce pack pain and strain.
Tested in various departments such as Stanford University and designed by the countries considered best orthopedic surgeons.
Lumbar support works amazingly well when the whole back rest is snugged up to your body.
Comes in 3 different sizes. Recommended sizes for height: (Small) Up to 5'2″. (Medium) From 5'2″ – 6'2″. (Large) Over 6'2″ in height.
Great for motor vehicles and office chairs. Only concern is the weight of the product is slightly heavier then other supports. Making it not too portable. Ideal for locations where you don't need to hop from chair to chair. Or you could buy several of these to cater your needs.
Mid Range Back Support 
Kensington 82025 Memory Foam Backrest
For the price of this cushioned support, I found it quite good. It's made from memory foam like they use in NASA to reduce G Force strain, but in this instance, it's intended to relieve back pain. Does it very well too I might add.
Strap the Kensington memory foam support to your chair. Then sit back and let your body heat warm up the support. The memory foam then begins to mold around the shape of your body providing extensive cushioning and support for your back.
Especially good support for smaller people and when sitting on hard flat chairs.
Safco 7154BL Lumbar Support Memory Foam Backrest
Soft and gentle Memory foam lumbar support cushion that adjusts to your body shape.
Fits on many sized chairs, including large office chairs.
Better suited to cloth or fabric chairs as the straps can slide down the frame.
Adds an extra element of lower back support for chairs without much back padding.
Fellowes Professional Series Back Support
A very supportive dual system perfect for office workers or at home workers. Long days in the office can cause much strain on your body and in particular your back. This double support system provides mid range spinal support and lower back support.
Memory foam padding down the center to correctly align your spine and lower lumbar support to reduce back pain. The unique memory foam technology assists in molding the padding to your weak areas, which greatly helps discomfort and strain on your body.
3 tier strap system makes it easy to set and forget. Set up the supporting system once and it remains in place just how you like it  from the 3 adjustable straps.
The material features Microban antimicrobial protection which assists in keeping the support cleaner for longer.
6 Budget Office Chair Supports For Your Back
[raw]
Below you will find 6 supporting devices to help maintain proper posture, decrease pain and discomfort sitting in your office chair.
Lumbar Cushion helps the lumbar and sacral region of the spinal column
Back and Neck Supporting Lumbar Support System For Office Chairs
Travelon Cool Mesh Back Support System
Set of 10 Mesh Back Supports – Improves posture mitigates back bain
Fellowes Heat and Soothe Back Support Black
Wagan IN2514 Heated Massage Lumbar Cushion
[/raw]
Save