Home
»
Office Chairs 300 LBS / 350 LBS – Top Rated
Office Chairs 300 LBS / 350 LBS – Top Rated
One Oversized Office Chair To Last For The Next 20 Years – Is It Possible?
The beauty about buying an Oversized Office Chair 300 – 350 LBS weight limit is that they are built STRONG and durable. This is because for the extra weight limit that they're required to handle and use extra strong quality parts. Unfortunately for us overweight office workers, this means we have to pay a few extra bucks for these larger than normal office chairs. But at the end of the day, we are getting are a far superior product compared to the standard office chairs available in store.  So I would much rather pay a bit more now, then have to fork out for a whole new chair every 6 months to a year. So in a way, I consider these heavy duty office chairs simply a way to SAVE money!.
Will A Larger Size Computer Chair Really Last 20 Years?
Well I can't guarantee you this or say that you would or wouldn't likely expect these kind of results. Because everyone has different body shapes/sizes, work conditions, longer hours etc… So why do I even state this?. Because it something one of the guys in the office had recently stated about a new office chair he had purchased. To be convinced so early on from the durability and quality of a chair is something worth getting excited about. Think about how much money you can save if you never have to buy a desk chair again for quite a few years. It would be nice and is very possible with some of the better quality chairs found below.

Review By Brand
Boss Big Persons Chair
Work Smart Office Chair For Heavy People
Aeron C Size (350 Lbs)
The Best Chair Ever – The Boss BIG Chair

The B991 350 pound weight capacity office chair is by far the most popular amongst us big guys. It's a consistent seller with massive amounts of positive reviews online. I'm forever recommending this chair, and for very good reason.
First I will state that Boss do have a very helpful support team if you do get stuck on assembling this heavy duty chair.  So make sure you take full advantage of this as it could save you many headaches.
The frame work for this Boss B991 office chair is made of solid metal and the arm rests are also metal (Not plastic like others). This reassures me anyway of the durability and strength of this chair. The arm rests are one solid piece which actually wrap around the the back of the seat creating more strength in the back. Underneath you will find thicker plates and additional solid bars welded on for even more strength, stability and greater weigh capacity. I would find it very hard for anyone under 350 Lbs to possibly break this chair. If your concerned with braking another computer chair, then I recommend this chair for extra strength.
The Boss B991 can recline, go up and down but doesn't recline as far as some of my previous duds. This is because this chair packs a lot of padding, it's unbelievably comfortable thanks to the allocated cushioning. The extra wide seat makes it perfect for larger legs giving your more leg room rather then rubbing up against the arms of the chair.  Rolling around the office is not a problem either, these wheels can handle carpet, timer floors, vinyl tiles etc.
My only negative about the Boss big man chair is that when I rest my arms on the arm rests my elbows tend to not actually rest on the rest. As
I am a taller guy I think this be an issue for many, plus a fellow worker has told me that once you get use to it, you totally don't even remember your elbows not touching the arm rest.
Overall I think you would be hard up trying to find a better quality office chair for heavier people that caters up to 350 LBS and for about $200!. This is remarkably well priced compared to some of the other chairs, in which are pretty much equal in quality to this Boss office chair. How can Boss make any money of this chair being so well priced I don't know. But hey that's not our problem.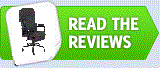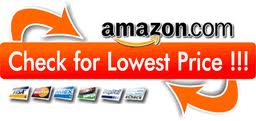 Work Smart Ergonomic Office Chair For The BIG And TALL 350 LBS
If you BIG and TALL your going to love this leather Work Smart Office Chair. But if your somewhat shorter then the average person, then I suggest you don't buy this chair (Unless your using a footrest). This chair can easily hold over 300 Lbs and the seat measures in at 22 inches wide and 19 inches deep to give you that much needed extra space.
Like all good solid/heavy duty computer chairs the arm rests are attached to both the back and the seat which creates even more strength. The padding is sufficient enough that you wont feel flat or like your floating, which to me is perfect. Although I believe the arm rest could do with a little more extra padding, it's still a very comfortable chair.
Like you may have read elsewhere. This work smart chair has one common flaw. That is putting this large chair together. Well not the actual chair but the arm rest in particular. The screw holes are a little out, so you will need some help from a second person to help you align the holes up when screwing in the arm rest. Not a big issue which can easily be fixed, but just thought you should know beforehand.
Summing it up…This chair is made from quality equipment, sewing in the leather seams sturdy, well made and strong frame for heavy people, large chair/seat and very comfortable with only one minor flaw. Well worth the investment for a little over $200.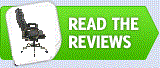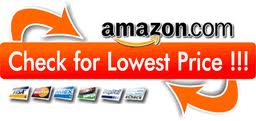 Aeron Chair C Size (LARGE)

If money is not an issue for you then you can't look past this Aeron Chair C sized. Of the 3 available sizes:A,B or C, this one is the largest and can cater 350 Lbs very easily. Although it is a little on the high end for price, you definitely get your moneys worth here.
This model comes with the posture fit also which is very cool.  This allows you to personalize your seating preferences to exactly how you like it. But remember if this chair is to be used by several bigger people in your home/office, your personal seating position may not be as comfortable for the next person.
For long days in the office, the last thing you need is an aching lower back from an uncomfortable and badly designed support system. The Herman Miller C sized Aeron chair provides the solution for those long 12 hour days. Even with some of the better lower end priced office chairs, on long days pain still starts to kick in.
I do temporary work in an associates busy design firm whenever he travels interstate or holidays etc.. This is his chair of choice and fortunately for me I'm privileged enough to get the pleasure of working in his spot. While it's not a privilege doing 12+ hours a d
ay for a temporary job, what makes it so much easier is working in his BIG Aeron Chair. It's extremely comfortable and supports my large frame like no other chair does. Plus my lower back is well supported reducing pains and cramps which I occasionally get from other chairs. Its a delight sitting in this Aeron Chair 'C' Size.
HIGHLY recommended for us heavy people that NEED comfort and support during those long office days.